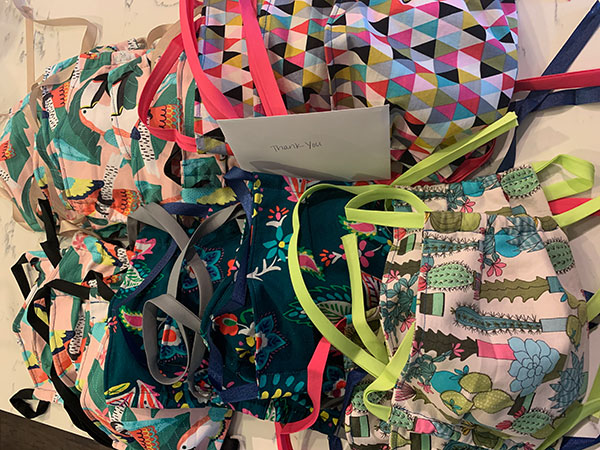 My Grandma Judy gave me my sewing machine when I was in junior high and I'm still sewing on that Singer today–one of my favorite hobbies. My friend is a nurse in the infectious disease unit at one of our main hospitals here in Arizona and they are asking for cloth mask donations for use throughout the hospital. I made a bunch of face masks and my neighbors all threw in some pizza cash for the hospital personnel. I am so grateful for our community here.
Many hospitals are accepting donations–you can find out what they need by going to their website or calling.
I used a pattern by Jess with OklaRoots for these, which was pretty easy and includes a wire at the top to fit tightly around the nose and filter pockets for added protection. These masks are the 2nd of the 3 versions in her YouTube video (scroll to around the 11:55 mark).
>> Get the instructions for this face mask here <<
Let's stay connected!
For news, insider exclusives, occasional recipes, and book recommendations, sign up for my newsletter. If you're interested in travel, nature, outdoor adventure, literature, film, design, faith, and community—it's for you! I'll keep your info just between us, of course. Thank you and welcome!
>> Sign up to receive good news in your inbox from time to time <<