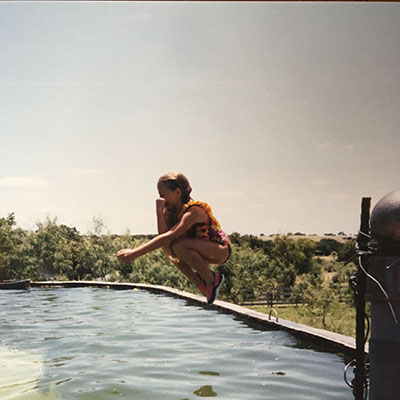 It's no secret summer is my favorite season, and growing up on a ranch in West Texas, we spent most of our summer days swimming in stock tanks. It's a thang, y'all. Most of my favorite childhood memories were made in the pasture. Read my personal essay about swimming in stock tanks published in the August 2021 issue of Texas Co-op Power magazine:
>> Read Pools in the Pasture <<
Let's stay connected!
For news, insider exclusives, occasional recipes, and book recommendations, sign up for my newsletter. If you're interested in travel, nature, outdoor adventure, literature, film, design, faith, and community—it's for you! I'll keep your info just between us, of course. Thank you and welcome!
>> Sign up to receive good news in your inbox from time to time <<