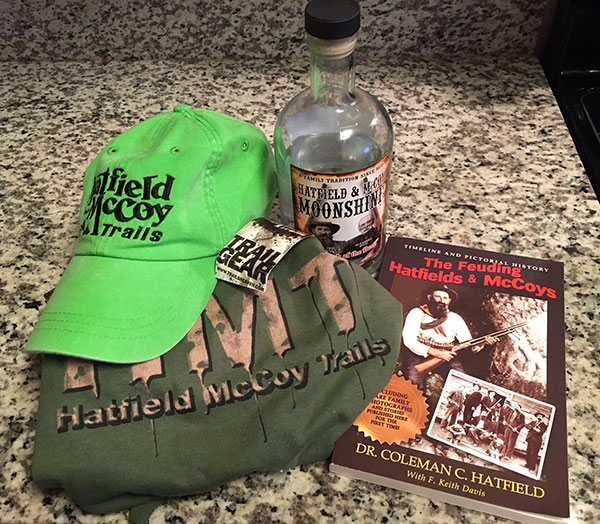 Riding the Mountains in Logan County, West Virginia
Find Heritage and Culinary Delights in The Hatfield-McCoy Region
West Virginia Tourism
I had the pleasure of spending a few days on assignment in Logan County, West Virginia, where I traded my heels for dusty jeans and a helmet to ride one of the largest ATV trails in the country—the Hatfield-McCoy Trails. I stayed at Chief Logan State Park, had my first—but definitely not last—pepperoni roll (the state's official food), and toured a string of the most luxurious log cabins I've ever seen, fit for a king, tucked away in a tranquil holler. Along the trail, we met people from other states like New York and North Carolina and enjoyed the fact that the towns connected to the trails are ATV-friendly. I had the pleasure of spending time with local Chad Bishop, master distiller at Hatfield & McCoy Moonshine and son-in-law to Devil Anse Hatfield's oldest living descendent. Their "Drink of the Devil" goes down smooth and the fact that they go out of their way to source everything from West Virginia from the corn to the bottle labels is a testament to the state's return to a self-reliant state-of-mind. >>Read the article here<< and then go experience it for yourself!
Above Photo: Things Acquired While Researching This Article:
Official Hatfield-McCoy Trail gear from the Country Roads Byway Visitor Center in Logan, "The Feuding Hatfields & McCoys" by Dr. Coleman C. Hatfield, and a bottle of Hatfield & McCoy Moonshine, handcrafted in Gilbert, West Virginia using Devil Anse's own recipe.